Abraham Chavez Theatre | El Paso, Texas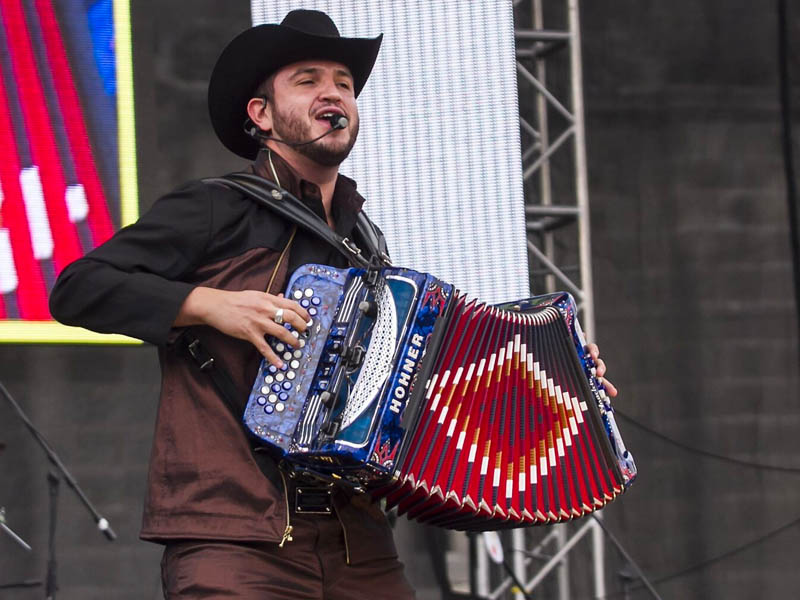 The Abraham Chavez Theatre is about to become the melting pot for amazing, good fun as Sinoloan powerhouse Eden Munoz drops by for a one-night extravaganza! If you've got a thing for regional Mexican tunes, this is your opportunity to catch Munoz in his greatest element! The highly acclaimed performer is currently making his rounds for the Consejos Gratis Tour, and he's making his way towards El Paso in the fall! On Saturday, 28th October 2023, the Norteño icon will take over the Abraham Chavez Theatre with his amazing hits! Fans can look forward to an exhilarating setlist packed with unprecedented singles, such as "Siempre Te Voy a Querer," "Contigo," "Chale," "A La Antiguita," and more! And let's not forget that the Mexican singer-songwriter recently released his latest gem, "Aunque No Te Pueda Ver." Catch Edez Munoz as he entertains and serenades you with his upbeat banda music as well as his captivating corridos! Hurry and score your tickets now before you miss out!
Catch the hottest regional Mexican singer-songwriter Eden Munoz, as he makes his way stateside this fall. The Consejos Gratis Tour is already underway and making waves across North America. But due to public demand, Munoz is adding more dates as we speak! If you were not able to see his summer shows, this is your opportunity to witness the corrido master perform his live set this fall! If you're a fan of Latin music, we guarantee that this is the show you wouldn't want to miss!
Eden Munoz recently made history as being the most-watched Norteño artist on YouTube. The Sinaloa-born performer released his biggest hit, "Chale," which has collected over 300 million views on YouTube. Munoz is also responsible for several more iconic hits, such as "CCC," "Como Qiueras Quiero," "Abcdario," and more – all of which are also clocking in hundreds and millions of views.
It's been a while since Munoz first stepped into the limelight as a member of Colmillo Norteño. The singer-songwriter and multi-instrumentalist had his fair share of performing in local restaurants and festivals. This was where he was able to gain experience and develop his musical style. After joining Colmillo Noteño, Munoz learned to perform two more instruments and became the band's lead vocalist. Munoz eventually left to form Calibre 50, where he spent the last 12 years of his career as a singer-songwriter and main producer.
Last year, Eden Munoz left his band to embark on his solo career. The highly acclaimed performer announced a massive tour, which sent him to all parts of the Latin music world. This 2023, Munoz sets out on his first major U.S. tour, and tickets are moving fast! Fans can look forward to a number of his newly released singles. This year alone, Munoz dropped several hits, including "CCC" with Michele Maciel," "ABCDario" with Junior H, "Vuela Tu," and "Aunque No Te Pueda Ver." It's been 17 years since he entered the regional Mexican music scene. With his major U.S. tour underway, the Sinalona sensation continues to purvey the best of the genre to music fans across the world. In a statement, Munoz mentioned, "We must continue supporting Regional Mexican at this important moment. It's now when the eyes of the world are on us, and they must know our roots, essence, and musical foundations to get to where we are."
Score your tickets now to see Eden Munoz light up the Abraham Chavez Theatre on Saturday 28th, October 2023!