Abraham Chavez Theatre Seating Chart
The distinct sombrero-shaped architechture of The Abraham Chavez theatre enables it to feature seating over 3 floors surrounding its impressive stage. Theatre-goers can choose to sit in amongst the music on the Orchestra floor whilst experiencing an eye level view of the stage, to ascend to the Grand Tier for a fuller view of the goings on of the stage, or rise to the Flying Balcony for a thrilling aerial experience of it all!!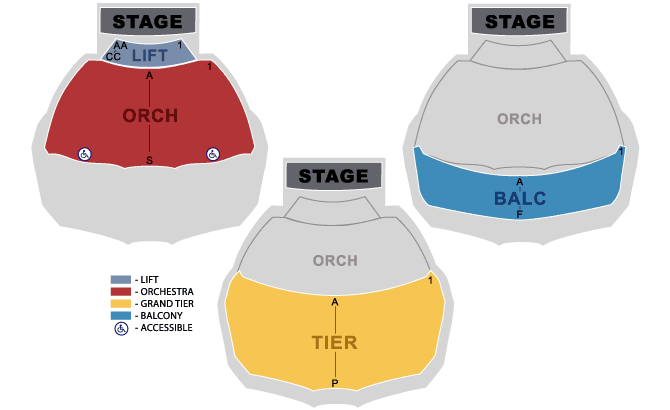 Rows are labelled A-R in the Orchestra, A-S in the Grand Tier, and A-H in the Flying Balcony. Stewards will be on hand to help guide you to the correct pre-allocated seat.
With a capacity of 2,500, this is an intimate venue, where the audience can only be so far away from action onstage and the sound of the orchestra below! So no matter where you sit, you're guaranteed to have a fantastic time!!