Abraham Chavez Theatre | El Paso, Texas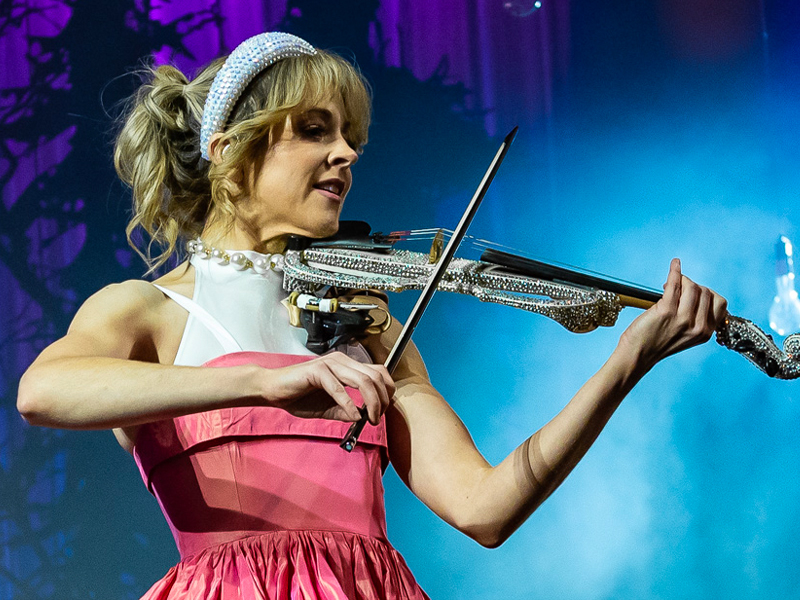 An enchanting night filled with jaw-dropping performances. That is what you can expect this November 27 at the Abraham Chavez Theatre as the violin virtuoso Lindsey Stirling performs at the famous El Paso, Texas venue. Stirling, along with her incredible band, will entertain her loyal fans on this marvelous Monday night by bringing the excitement of her Snow Waltz Tour to this side of the Lone Star State. Known for her genuine interaction with fans, Stirling will surely make this evening memorable by sporting her mesmerizing violin melodies and breathtaking dance moves. The intimate setting of Abraham Chavez Theatre is the perfect place for you and your friends to marvel at Stirling's world-class skills and talent. Expect to be witnessing the multi-talented artist create a musical experience like no other. Don't miss the Texas stop of her Snow Waltz Tour. Secure your tickets today by clicking the "Get Tickets" link.
Lindsey Stirling is a contemporary pop artist blossoming in the hearts of this generation, from her iconic classical violin performances to modern pop and hip hop. Her performances give off a refreshing, unique experience as she uses the unconventional instrument for modern melodies and beats. The energy she gives on stage is also a heart-pumping experience, as she portrays that of dance and performative music and art. Her fans are worldwide, dancing to the beat of her colorful and uncommonly spirited music. She has captured millions in her pursuit of the music she purveys. She first became an internet sensation in 2007 on her YouTube account, now amassing over 13 million subscribers.
Born in Santa Ana, California, her love and potential for music were adamant at an early age, when she was already composing rock violin music in her limited education in her musical pursuit. She won several local competitions and was a member of the Charlie Jenkins Band for about a year. Not only did she find music her passion, but she also established a love for dancing. With that said, she has created an art that fuses the creation of dance and music in a simultaneous convention. With her skill and potential development, she began a steady fan base in the early onset of her career and appeared on the 2010 America's Got Talent. Her appearance persisted into becoming a mainstream artist for the ages and made new fans who sought her energy and style. She has dabbled in almost all available musical genres like classical, hip-hop, rock, country, modern dance, and Legend of Zelda/Elder Scrolls-loving violinist. After the 2011 release of "Spontaneous Me," Stirling collaborated with big-time music industry names like Evanescence's Amy Lee, The Piano Guys, and John Legend. In December 2012, YouTube announced that Stirling's song, "Crystallize," was the No. 8 top-viewed video of 2012 with over 42 million views.
Don't miss out on the exhilarating music experience with the expert on the classical upbeat vibes of this generation. She'll be at the Abraham Chavez Theatre on the 27th of November for her exciting Snow Waltz Tour for the year 2023! Mark your calendars and prepare for a night of promising good vibes and exceptional contemporary performances.